Free Last Will, Power of Attorney, and Living Will/Health Care Power of Attorney are Included.
When you purchase your name change forms from NameChangeLaw.com, we include a free will, power of attorney, and living will/health care power of attorney, all powered by our SmartLegalForms document technology.
When you change your name, you need to make new versions of your will, power of attorney, and living will/health care power of attorney! Here's Why:
In addition to changing your name on your Social Security card, driver's license, and bank accounts after you've legally changed your name, you also need to create new asset protection documents in your new name to protect yourself, your family, and your heirs.
If you end up disabled and cannot take care of your financial affairs, your old power of attorney will no longer be valid and won't be accepted by a financial institution unless you have your new name on it.
If you die unexpectedly, and you don't have a will with your new name on it, it will create all sorts of complications in terms of "probating" your will and making sure that your heirs receive what you intended them to receive.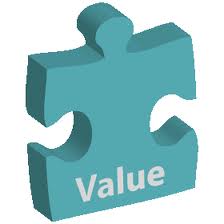 Exceptional Value Offered from NameChangeLaw.com!
Some courts will provide name change forms for free, but here's what you DON'T get:

1) a free last will and testament; 2) a free power of attorney; and 3) a free living will/health care power of attorney.

These are critical documents that need to be updated when you change your name. If you haven't prepared these documents yet, now's a great time to do it! Change your name, and take care of the important decisions that will protect your heirs; make your final wishes known; and protect you in the case of disability or incapacitation.

Court clerks don't provide technical assistance. In fact, many courts don't like self-help filers, and only give out free name change forms because they have to. Your local court doesn't give you the ability to purchase legal advice for a fixed fee from a network of virtual law firms like we do.

If you purchased the same bundle of forms from LegalZoom, the cost would be $282.00.

Compare this to $29.95 for our self-prepared option or $99.95 for legal technician-prepared option.

NOTE: The free Wills, Powers of Attorney, and Living Wills we provide are self-prepared documents. If you purchase our legal technician-prepared name change forms, we do not also prepare your will, power of attorney and living will. They will be included in your account and available for you to complete, download and print at your convenience).

We will match our price/value bundle with any other name change forms Web site.